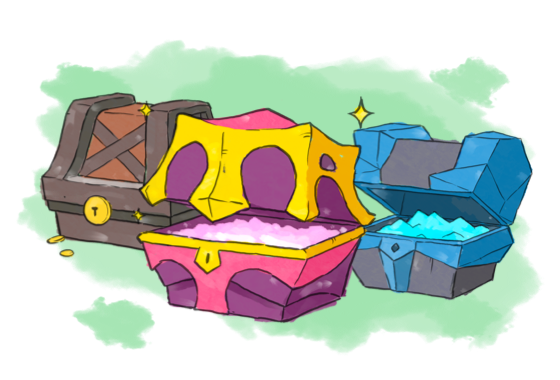 Looking to give yourself a little
extra boost 
with some nice in-game items to help you stay on top? Chests are just for you!
Once you have purchased a Chest, simply right-click it anywhere to open it and view the random items you were given!
---
- IMPORTANT INFO BELOW -
Chests bought on the store are physical items which are added directly to the player's inventory.
Do not purchase a Chest if; You do not have free inventory space, or if you are in an unsafe area, like the WarZone or in a raid.
If you wish to buy someone else a Chest; Gift that package to the player through the store by selecting the "Gift Package" option next to the "Add To Basket" button when viewing a package.
Or purchase it for yourself and sell the whole Chest, or items from it, to other players through in-game means.